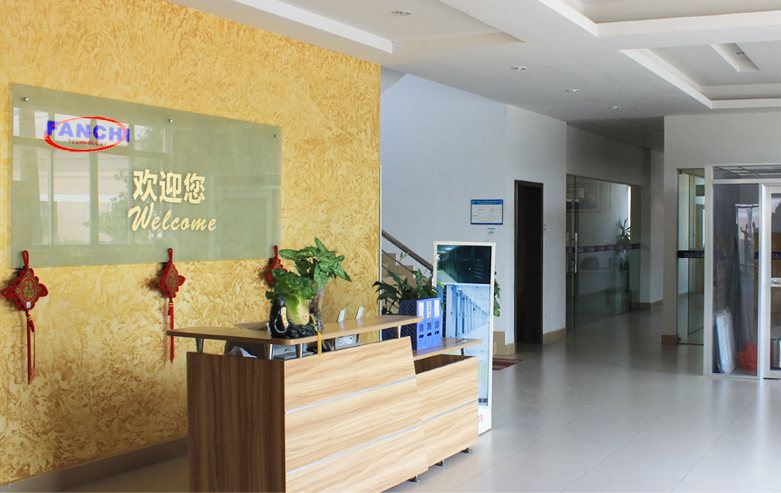 We're a group company owning Fanchi and ZhuWei brands, founded in 2013, and now being an industry leader in the custom fabrication, finishing of sheet metal products and product inspection equipment. In Sheet Metal Fabrication Industry, our ISO-certified company handles everything from pre-production prototypes to high-volume production runs, while performing all fabrication and finishing in-house. This means we can provide high-quality, quick-turn parts at competitive prices. Our versatility means that, for example, we can design, fabricate, finish, silk screen, assemble and ship custom sheet metal enclosures and assemblies. We assure quality at every step of the process with computerized and in-process inspections, and regular troubleshooting. Working with OEM's, assemblers, marketers, installers and servicers, we offer the "full package" of product development and fabrication, from start to finish. The typical products/projects we've made are including Electronic Equipment, Bill payment kiosks, Check sorters, Filter Enclosures, Electrical Control Cabinets, etc.
In Product Inspection Industry, we've been designing, manufacturing and supporting inspection equipment used to identify contaminants and product defects within the food, packaging and pharmaceutical industries, principally offering Metal Detectors, Checkweighers and X-Ray Inspection systems, believing that through superior product design and engineering the production of higher quality equipment with customer-satisfied service could be achieved.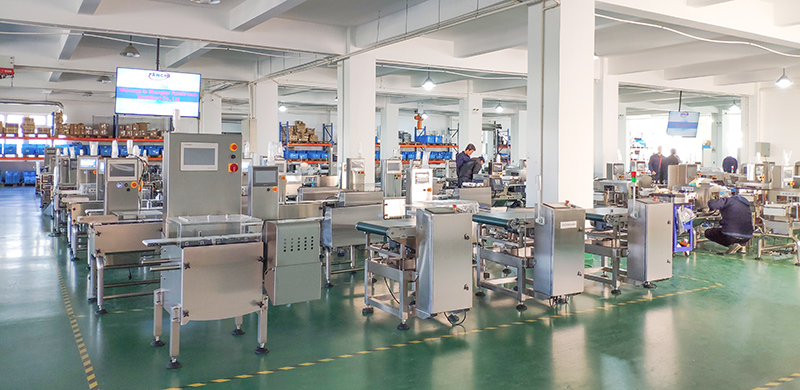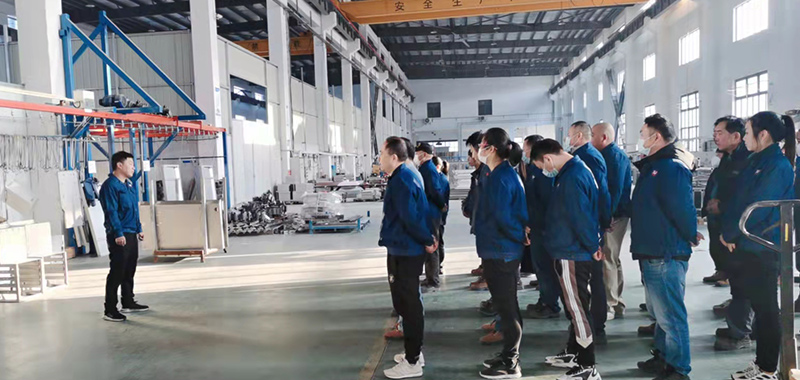 With integration of our Sheet Metal Fabrication Business, our Product Inspection sector has the following advantages: short lead times, modular design and excellent availability of spare parts, coupled with our passion for customer service, allows our customers to: 1. Comply with, and exceed, product safety standards, weight legislation and retailer codes of practice, 2. Maximize production uptime 3. Be self-sufficient 4. Lower lifetime costs.
Our quality and certification: our Quality Management System is at the heart of everything we do and combined with our measurement standards and procedures, it meets and exceeds the requirements of ISO 9001-2015. Besides, all our products are fully compliant with EU safety standards with CE Certificate, and our FA-CW series Checkweigher is even approved by UL i North-America(through our distributor in US).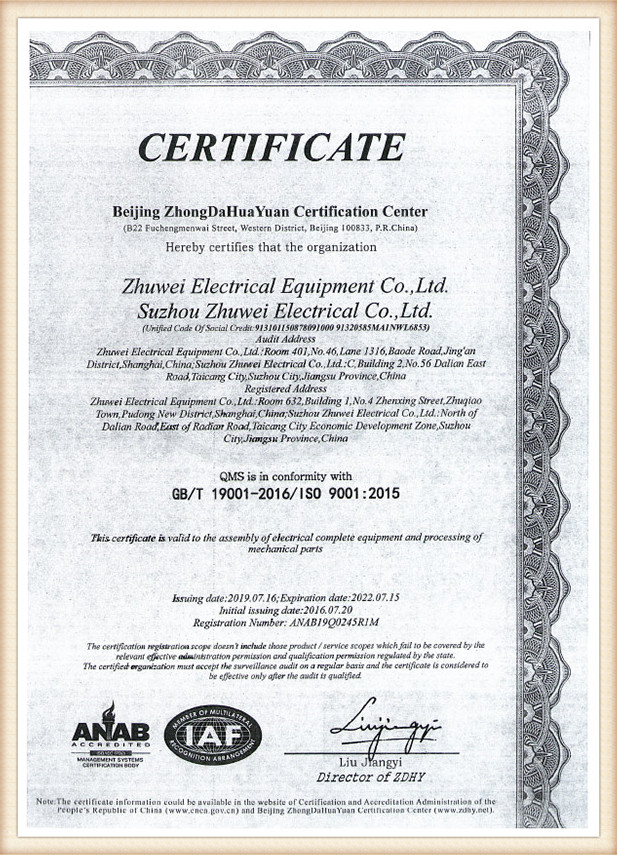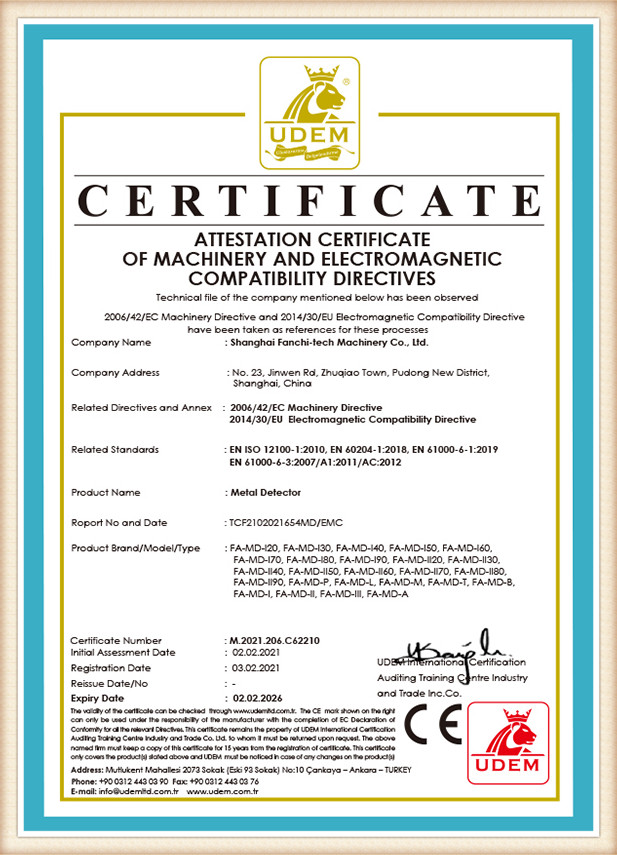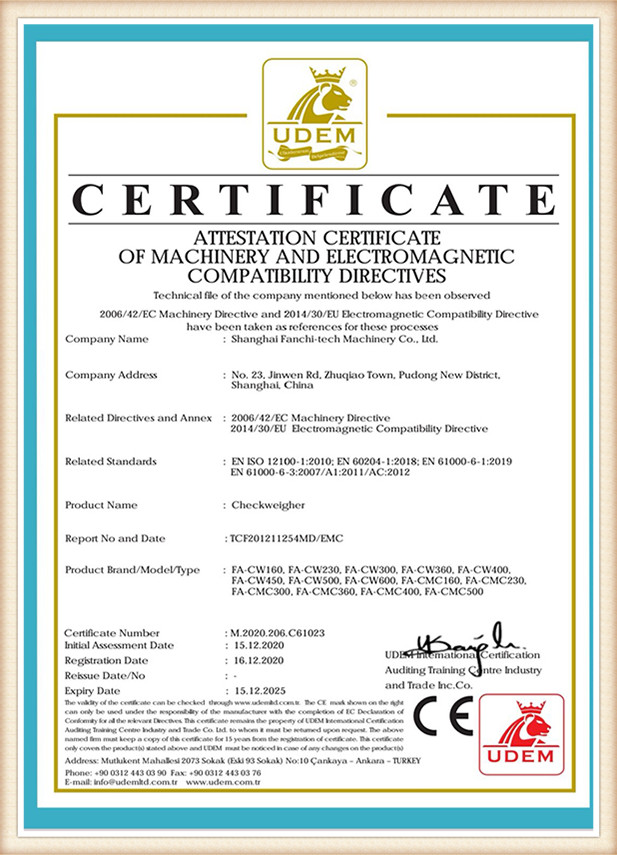 We always persist the principle of innovative technology, outstanding quality and quick response service. With the continuous efforts of all Fanchi stuff members, our products have been exported to more than 50 countries so far, such as USA, Canada, Mexico, Russia, UK, Germany, Turkey, Saudi Arabia, Israel, South Africa, Egypt, Nigeria, India, Australia, New Zealand, Korea, South-est Asia, etc.